Braids make everything better. They can transform decidedly un-styled hair into an on-trend look that's ready to face the day. Plus, they're practical–they keep your hair out of your face and out of your way all day long.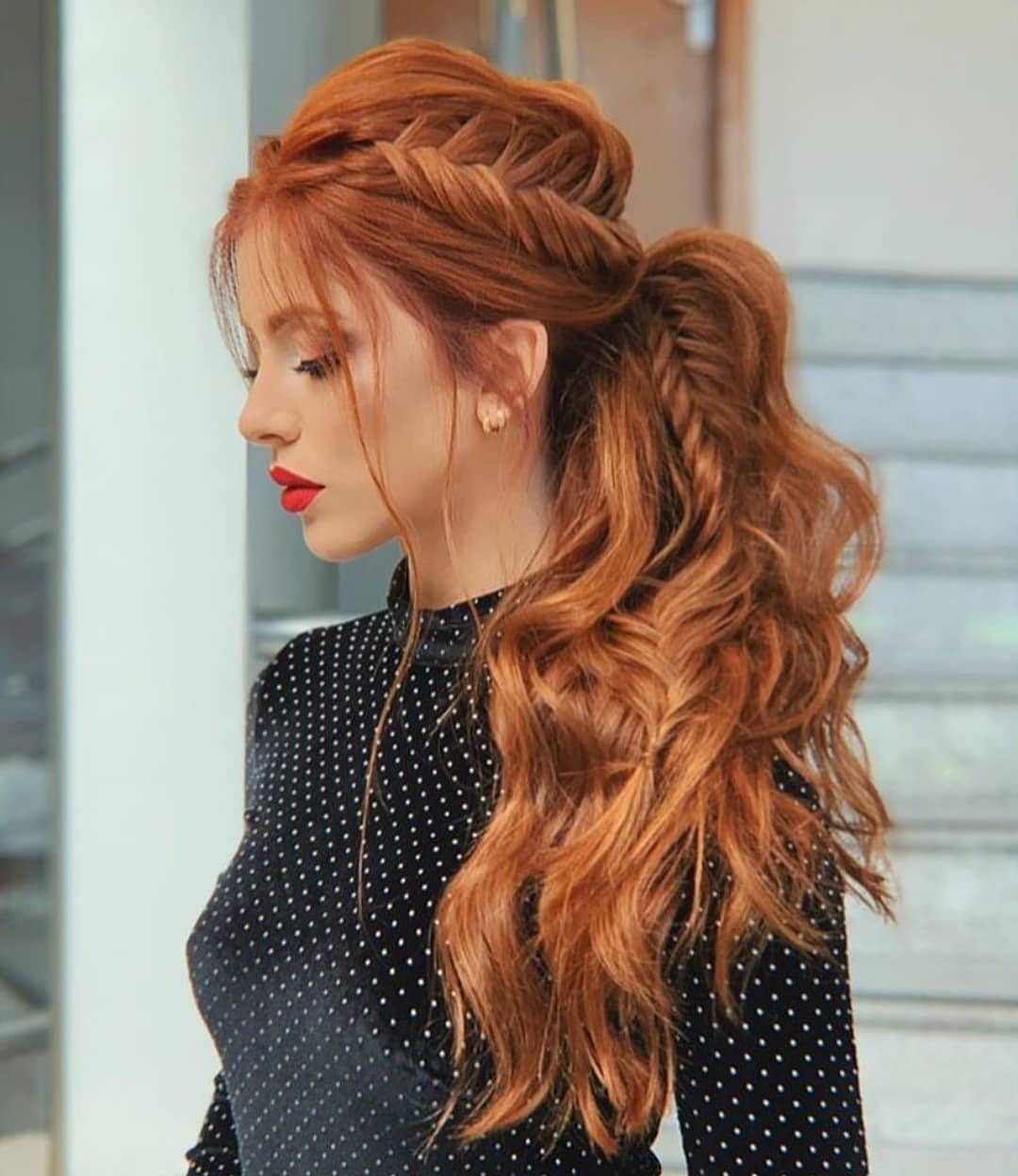 It's all about the volume with this braided ponytail. An intricate, loose fishtail braid weaves from one side of this ponytail down past the base of the ponytail all the way to the ends of your hair.
The crown of this mid-height ponytail is teased up to give the illusion of more thickness and volume. The loose fishtail braid also adds dimension and texture to this style.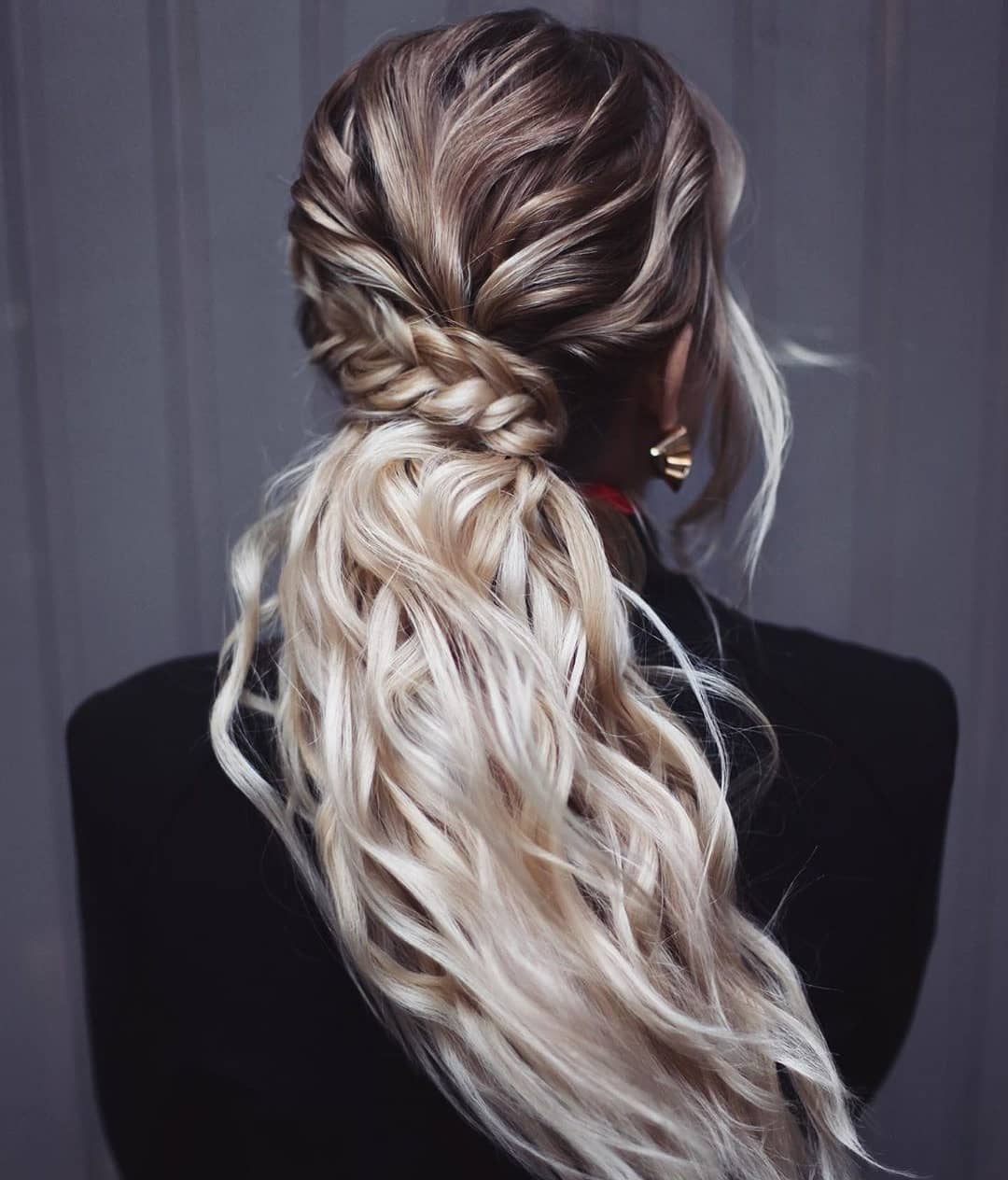 Live out your own version of Tangled with this gorgeous, Rapunzel-inspired ponytail. This mid-height ponytail cascades into loose curls that add volume and elegance to the present hairstyle.
A thick braid wraps round the base of this ponytail, adding intricacy and more dimension to the present braided hairstyle. Leave a couple of front sections of hair loose on all sides of your head to offer this braided ponytail a carefree final touch .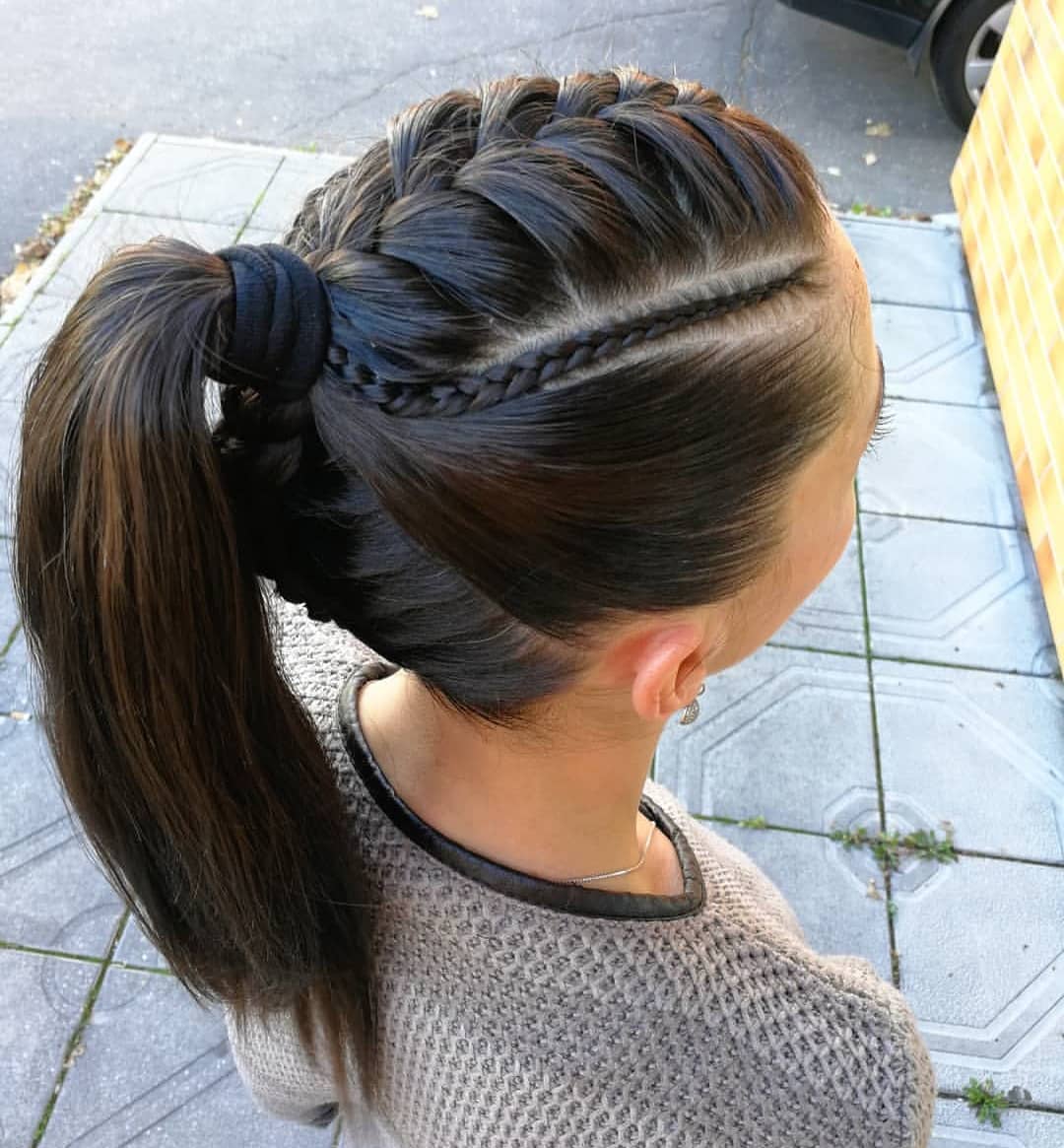 This is stylish, practical, and perfect for trendy, casual everyday wear. Multiple types and sizes of braids are included within this braided hairstyle.
Several Dutch and French braids of varying sizes keep this high ponytail ultra-secure while adding style and to a classic high pony hairstyle.